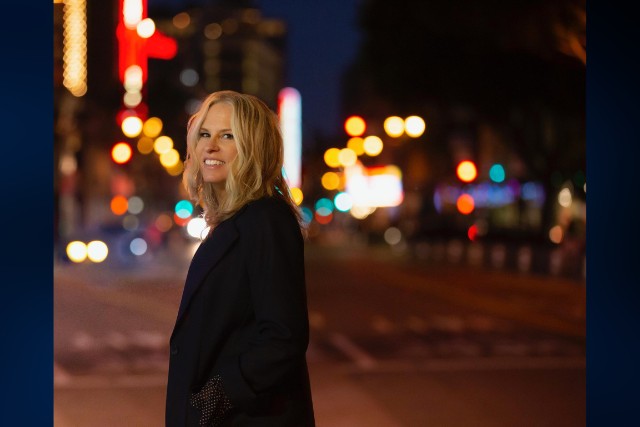 Vonda Shepard will hit the stage with her stellar quartet, on July 14th and 15th at Feinstein's, with the release of her amazing new album, Red Light, Green Light. Watch one of the most dynamic shows you'll ever see, featuring Vonda's original material from her 15 albums, including Shine Your Light, Maryland and Baby, Don't You Break My Heart Slow, as well as the favorites from the Ally McBeal days.
Vonda has sold over twelve million albums, has won two Golden Globe Awards, two Emmys and two Screen Actor's Guild Awards, and the Billboard Award for selling the most television sound track albums in history.

Come relax, laugh, sing along, yell out requests, reminisce in the intimate moments with Vonda at her piano, and get up and dance while Vonda and her band whip the room into a frenzy by the show's end. James Ralston on guitar (Tina Turner, 22 years!), Jim Hanson on bass (Johnny Cash, Bruce Springsteen!), and Michael Urbano on drums (Lindsay Buckingham, John Hiatt!).

About Vonda:
Vonda Shepard was born in New York City in 1963. She has released fifteen albums, including nine solo albums, three live albums and four albums for Ally McBeal. Throughout her career she has played keyboards and sung with Jackson Browne, Al Jarreau and Rickie Lee Jones. While on Ally McBeal, Vonda was the "behind the scenes" music producer, producing over five hundred songs for the artists Sting, Robert Downey Jr., Gladys Knight, Chubby Checker, Al Green, Randy Newman and many more.