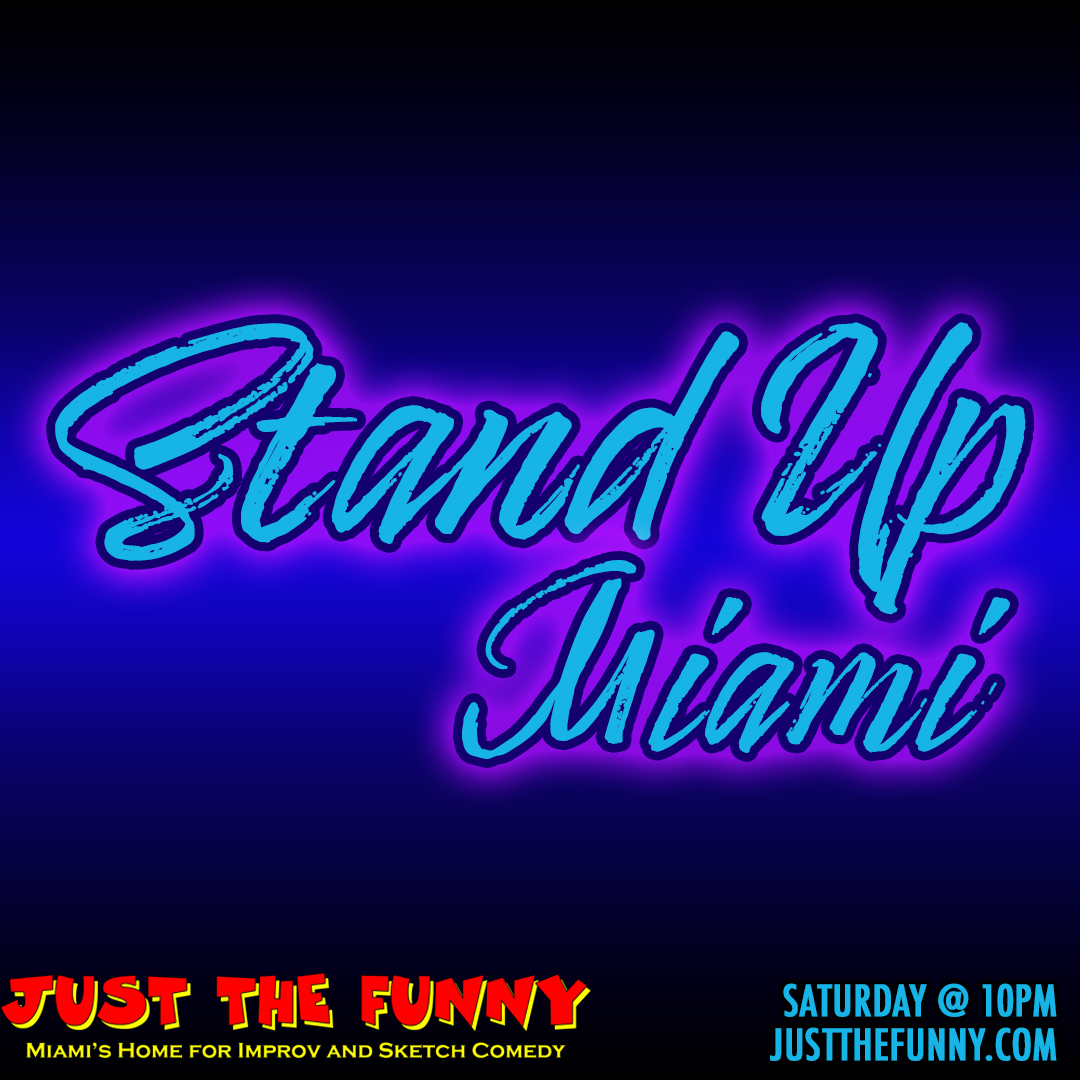 ** This $10 Ticket Includes ACCESS to both our 10pm show and our 11pm improv specialty show (if space is available for the 11pm show)

Stand Up Miami at Just The Funny's Spotlight Stage at 10pm

There's no party like a Comedy Party! Enjoy a unique show with a combination of local and national stand-up comedians in a rousing, late-night comedy show.

Tickets are PER PERSON for this show. We will seat parties together in tables. We will do our best to sit larger groups as close as possible, but may have to split large groups.

Tickets are NON REFUNDABLE after purchase. MASKS are no longer required in accordance with CDC standards. We have sanitation stations, HEPA A/C filters, and spare masks for your safety and the safety of our cast and crew if you with to wear one. All tables and contact points are cleaned and sanitized between performances.

The show STARTS at 10pm at The Spotlight stage adjacent to Just The Funny's Mainstage and ENDS between 10:45pm and 10:55pm. DOORS open at 8pm.

Specialty Improv Comedy Show at 11 pm

After Stand Up Miami ends at the Spotlight you are welcome to enjoy our 11pm specialty improv comedy show at no additional charge -- as long as there are available seats.

Are you ready for nearly 30-45 minutes of hilarious improv? We close out every Saturday night with this whimsical show that features our award-winning Just The Funny cast.

Will there be some musical improv, an improvised Shakepeare play, audience-inspired hip-hop, an over-the-top telenovela, or a challenging Harold? You never know what you're going to get.