Numbskullshows.com
The Witch Hunt Tour
$15.00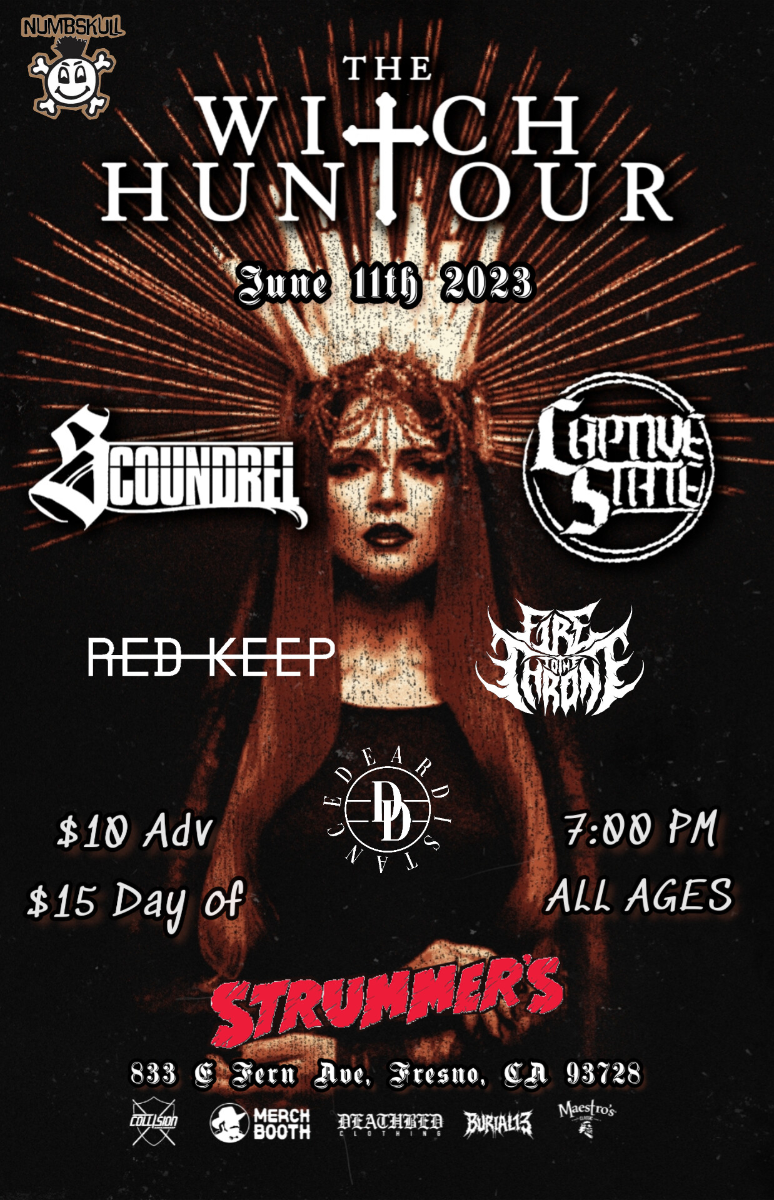 Strummer's & Numbskull Production present:
"The Witch Hunt tour"
Fueled by "Brews, Brujas and Blunts", Scoundrel is THE heart-pounding metalcore outfit from Fresno, California. Scoundrel thrives with heavy influences from Hardcore, Nu-metal, Deathcore, and Progressive metal with emphasis on raw, force-of-nature-type energy when playing live and in the studio – Sharing the stage with the likes of Carnifex, Left to Suffer, Oceano, Enterprise Earth, Signs of the Swarm, The Faceless, and much more.
Join us 6/11 for their tour send off as they embark on their Southwest Run with Captive State.
Local Support from:
Red Keep
Fire To The Throne
Dear Distance
$10 Advance
$15 Day Of
ALL AGES
7:00pm
Sponsored by:
Collision Drumsticks
MerchBooth.com
Death Bed Clothing
Burial 13 Apparel
Maestro's Classic
#Scoundrel #CaptiveState #WitchHuntour #RedKeep #FireToTheThrone #DearDistance #ALLAGES #Metal #Metalcore #Deathcore #LiveMusic #SupportUndergroundArtist #Strummers #Numbskullshows