Sandra Bernhard: A Spring Affair
$125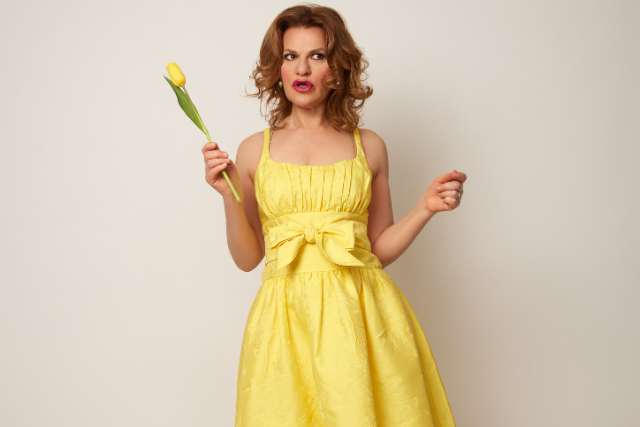 ​Following her sold-out run in 2022, Feinstein's at the Nikko invites you to celebrate Pride 2023 with the incomparable Sandra Bernhard.

If you're ready for long sunny days, a delicious aperitif, a breezy stroll down the Champs Elysees, lounging on the beach of Ipanema, or a brief interlude with some mysterious international playboy, then you are ready for a Spring Affair, and no one does it better than Sandy Bernhard, weaving her magical stories, gorgeous melodies, chic fashion & madcap adventures to take you on the best getaway in years.

Won't you come along? Leave your expectations at the door & take a peek into the wild world of Lady Bernhard.

About Sandra Bernhard
A pioneer of the one-woman show, Bernhard brings a completely unique and raucous mix of cabaret, stand-up, rock-n-roll, and social commentary to her live stage performances. Just before the pandemic she celebrated the 10 year anniversary of her iconic annual holiday shows at Joe's Pub in New York City, while she also continues to tour throughout the country and overseas.

Performer, actress, singer and author Sandra Bernhard is now co-starring on season eleven of the hugely popular FX Television/Ryan Murphy series "American Horror Story" with this latest installation called "American Horror Story NYC" filmed in New York City.

Bernhard also appeared as a series regular in season three of the very successful FX Television/Ryan Murphy show "POSE" reprising her role as brassy but caring Nurse Judy Kubrak, who works with H.I.V./AIDS patients, following a memorable season one guest appearance and equally popular second season. She also previously did a special guest appearance on "American Horror Story: Apocalypse", highlighting a successful, decades long television career.

Sandra is also currently in her seventh year hosting her weekly radio show Sandyland on SiriusXM's Radio Andy channel 102, for which she won a broadcasting Gracie Award.

Extremely notable past live stage shows, which she has performed both on and off-Broadway, include Without You I'm Nothing, I'm Still Here, Dammit, Everything Bad and Beautiful, and #blessed.

Bernhard's film credits include The King of Comedy, for which she was awarded Best Supporting Actress by the National Society of Film Critics, Track 29, Hudson Hawk, Dinner Rush, and the live performance film Without You I'm Nothing. Past television credits include Two Broke Girls, Brooklyn Nine-Nine, Broad City, Difficult People, You're the Worst, The New Adventures of Old Christine, Will &Grace, The Sopranos, The Larry Sanders Show and Roseanne. Music albums include I'm Your Woman (Polygram, 1986), Excuses for Bad Behavior (Epic, 1994) and the world music album Whatever It Takes (Mi5, 2009). She has written three books: May I Kiss You on the Lips, Miss Sandra?, Confessions of a Pretty Lady, Love, Love and Love.