MODO-LIVE & Timbre Concerts Present
Manila Luzon "Gangsta Paradise" with Anne Tique Doll, Ultraviolet & Ella Mint
CAD25.00 - CAD30.00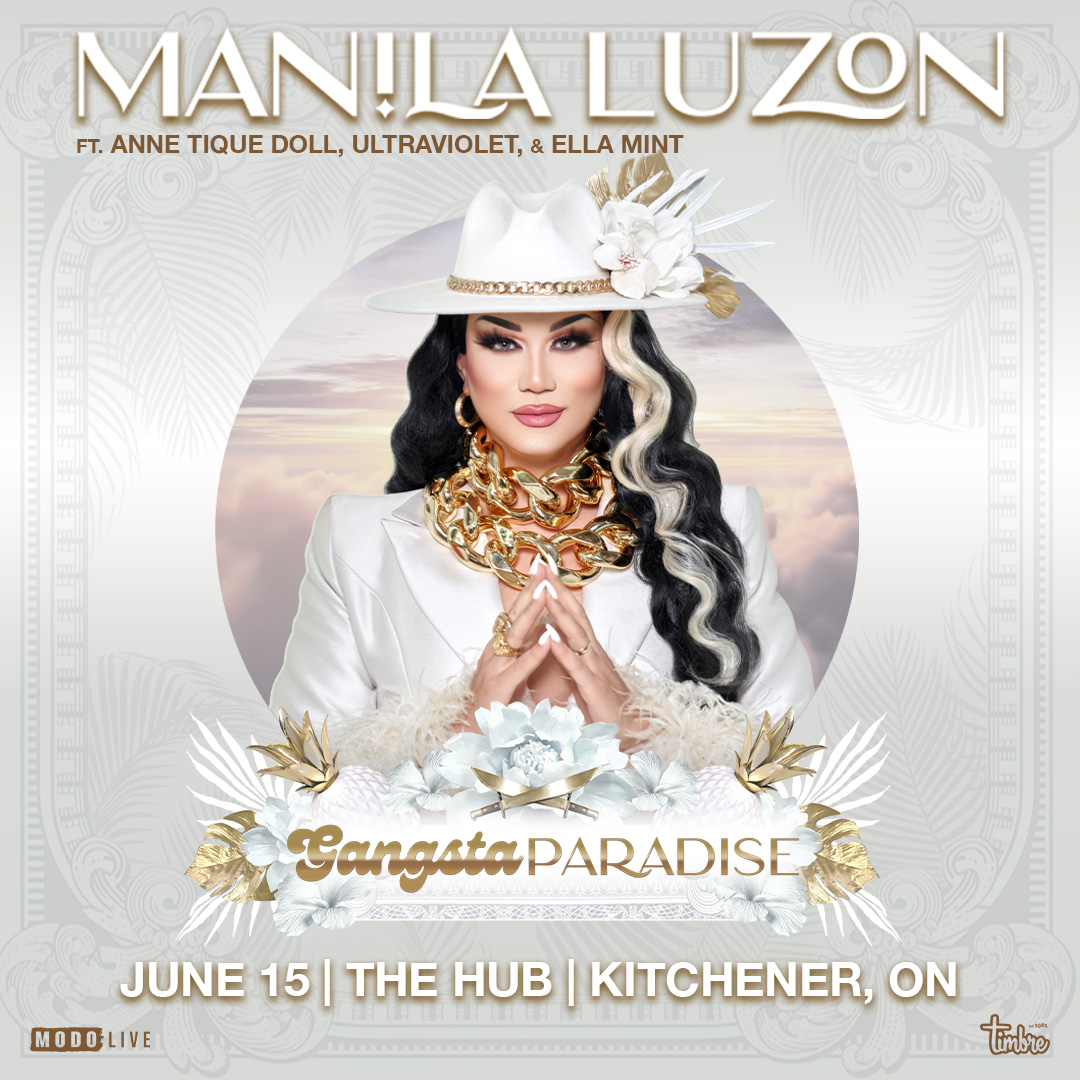 Manila Luzon is an international drag queen most famous for her campy twist on glamour, silly cross-eyed expressions, and signature black and blonde wigs. Her tongue-in-cheek style combines humorous themes with elegant fashion; from dresses inspired by cartoon characters to iconic gowns designed after her favorite foods. She rose to prominence after finishing as the runner-up of the third season of RuPaul's Drag Race. She would later compete on the first and fourth seasons of RuPaul's Drag Race All Stars.
Drag Den which is hosted by Manila Luzon, was just signed for a second season. The hit reality drag competition in the country, is set to showcase an "even bigger season, a new den and a new set of rules" for its drag queens.
The renewal of the reality competition was announced by streaming service Prime Video on Friday, April 14. The competition was produced by director Rod Singh, Project 8 Projects and CS Studios.
It's been quite a journey for Manila Luzon and she shows no sign of slowing down. Her lifestyle brand "Fineapple Couture" which sells a chic collection of attire, books, accessories, and fashion dolls. "Colors" the latest release by Manila Luzon was released in March, 2023.
See Manila Luzon on tour in Canada this June!