Promoter
Amy Gabba album release party for "Screaming At The Top Of My Lungs"
CAD20.00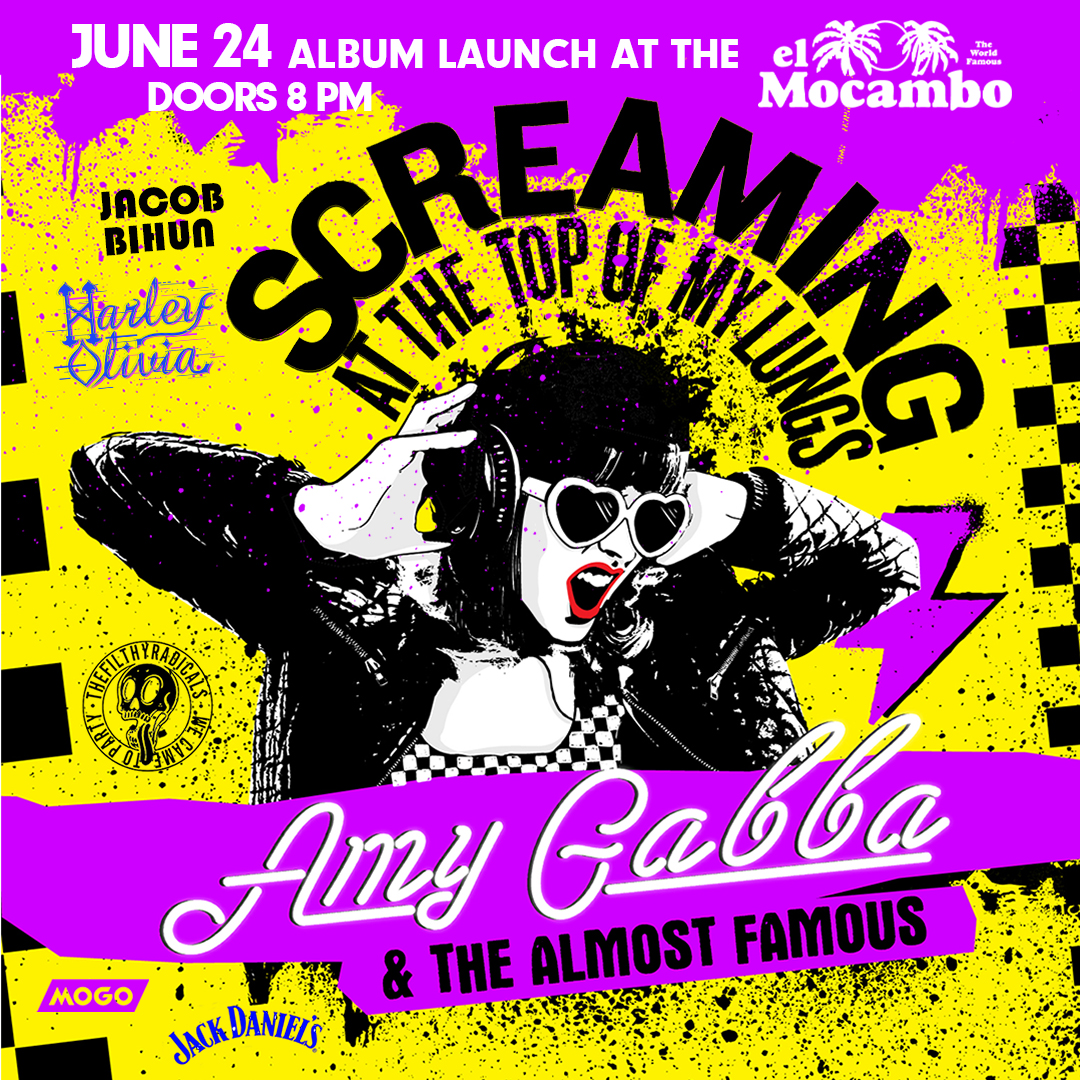 Amy Gabba album release party for "Screaming At The Top Of My Lungs"!
Amy Gabba isn't a stranger to the stage or the studio. Since arriving in Toronto in 2007, the Alberta export has participated in a number of projects over the years including; The Gabba Heys, AMY/DC & Mikey and His Uke.
In 2019, Amy released her first original record in over a decade and in June 2023 she will release her long awaited full-length sophomore album. "Screaming at the Top of my Lungs", was recorded alongside Producer and Engineer Dave Irish (Pot of Gold Recording, Reel Big Fish, The Interrupters), in Orange County California. Other collaborators include Drummer/Producer Ryland Steen (America, Reel Big Fish), Guitarist/ Vocalist Aaron Barrett (Reel Big Fish), Billy Kottage (Interrupters/Reel Big Fish), Jason Freese (Green Day/Goo Goo Dolls & more), Tara Hahn/Max Beckman (Half Past Two.) & more!
Whether you enjoy ska, punk, pop, rock, blues or even a little bit of country, you'll hear a wide variety of influences on these songs, driven by powerful vocals and one of a kind lyrics. You'll laugh, you'll dance, maybe you'll cry- but you definitely won't be bored.
"Screaming At The Top Of My Lungs" will be available everywhere June 9th 2023.

SUPPORT ACTS
Harley Olivia
The Filthy Radicals
Jacob Bihun
+ surprise guests!


EVENT DETAILS
Doors open at 8pm
Show 9pm
19+
*The El Mocambo is a fully accessible venue*