WAAMFEST Presents
STEVE AOKI - GRYFFIN - 2-DAY PASS
$270.00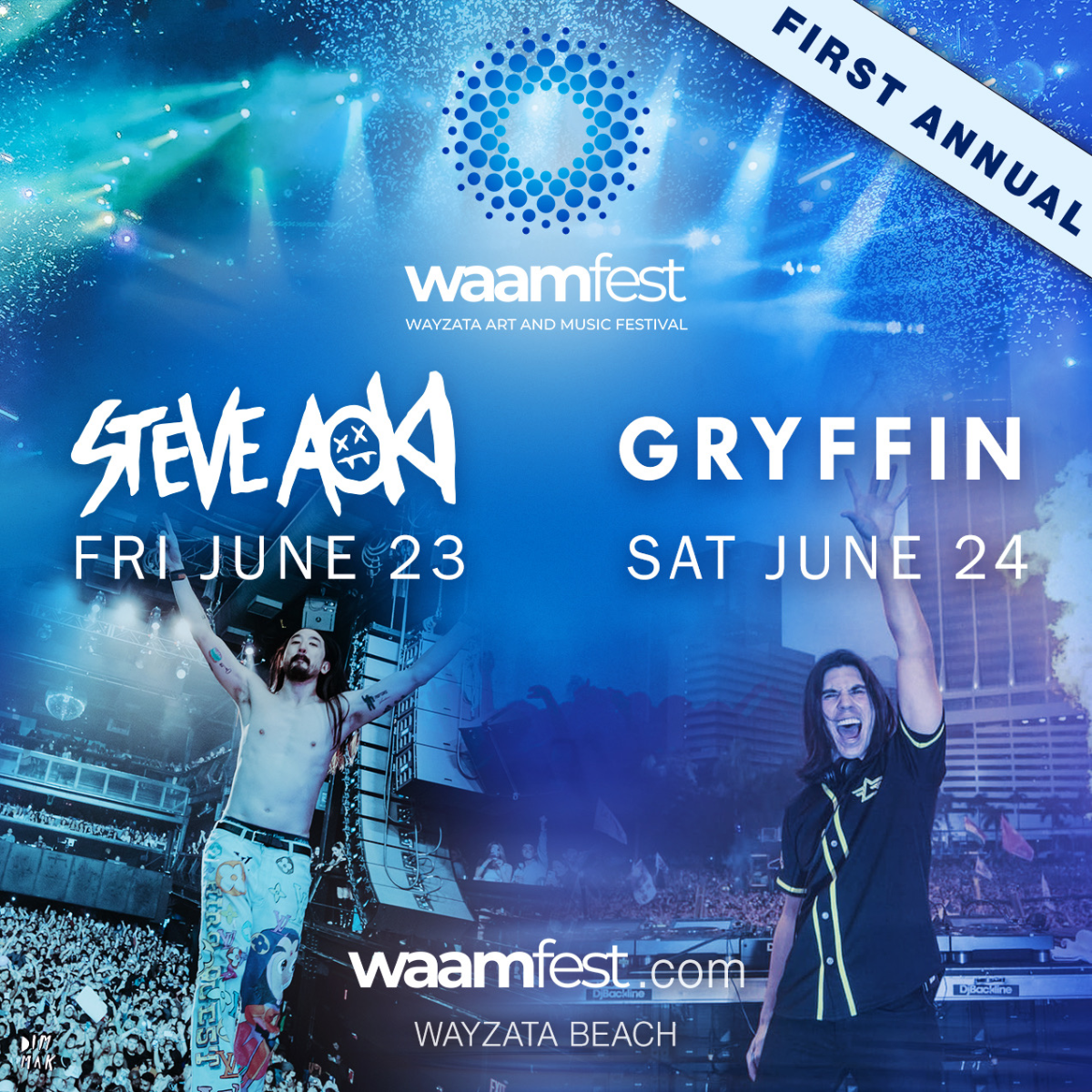 2-DAY TICKETS ARE SOLD OUT!

STEVE AOKI June 23, Wayzata Beach! Tickets still available, search Steve Aoki.

GRYFFIN June 24, Wayzata Beach! SOLD OUT!

This is your place to purchase 2-day passes to the first annual WAAMFest!

VIP Tickets available which include access to VIP area closest to the stage, VIP restrooms, access to VIP cash bar and early entry to the event at 5pm.

Individual day tickets for Steve Aoki are available. Please search Steve Aoki or Gryffin to find those purchase pages.