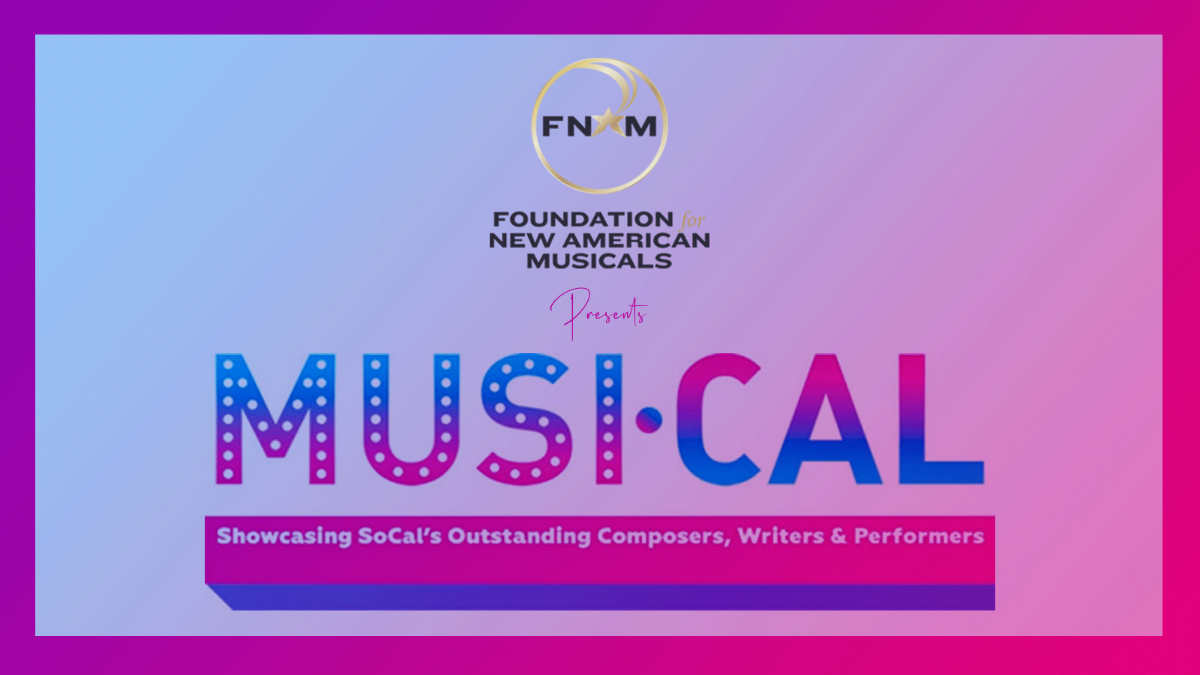 MUSI-CAL June 5th
HOSTED BY Laura Schein and Clayton Farris

THE ART FORGER
Laura Watkins Music & Lyrics
Nicholas David Brandt Book
Based on the NYT Best Selling Novel "The Art Forger" by B.A. Shapiro
The Heist that rocked the Art World was only the beginning.
REAL HOUSEWIVES: The Unauthorized Musical Parody
Richelle Meiss Book & Lyrics
Sam Johnides & Tony Gonzales Music
A hilarious drag parody of the show that you're embarrassed to admit that you watch!
THIS USED TO BE A DISCO
A musical screenplay by Brett Ryback & Jeff Luppino-Esposito
71-year-old bar owner, Nicky Fontana, must rally support to save Paterson, NJ's last gay bar from being knocked down by an incoming tech company. But his escalating battle with the young, gay, tech exec, Griffin Scott, will risk undermining the very community he's sworn to serve.

MISS HYSTERIA
A new musical inspired by a true story

By Laura Schein & Ben Zeadman

Miss Hysteria is a work of historical fiction based on the life of Louise Gleizes, a talented actress with a traumatic past who performed symptoms of hysteria for Dr. Charcot's infamous neurology presentations at the Salpêtrière Institution in Paris. But Louise ultimately questions Dr. Charcot's motives and resolves to set herself and her fellow "hysterical" women free.

And...STAY WITH US FOR THE AFTERSHOW!
General Bourbon Room Info:
*There will be a 2 item minimum enforced per patron*
Seating at the Bourbon Room is flexible, depending on the type of show.
Seating is at the discretion of the House Manager, and based on the party size. All tables are either 2 or 4 tops, so you will likely be sat with other parties if you are an odd number party or a large party, based on availability. We will always do our best to accommodate your group to your satisfaction.
VIP Seating for all shows are elevated booths on each side of the stage, and may include tables at the front of the stage for seated shows. Floor level booths on the side may be opened up for VIP as well.
General Admission Seating will vary depending on type of show and floor layout.
For theater and comedy shows, and some acoustic or more mellow shows, we typically lay out cabaret seating, meaning you will likely have tables and chairs, and table service. Some higher capacity shows may have seating with no table service towards the back, in order to accommodate more guests.