UNMATCHED: Rihanna + Nicki + Beyoncé EDITION
$20.00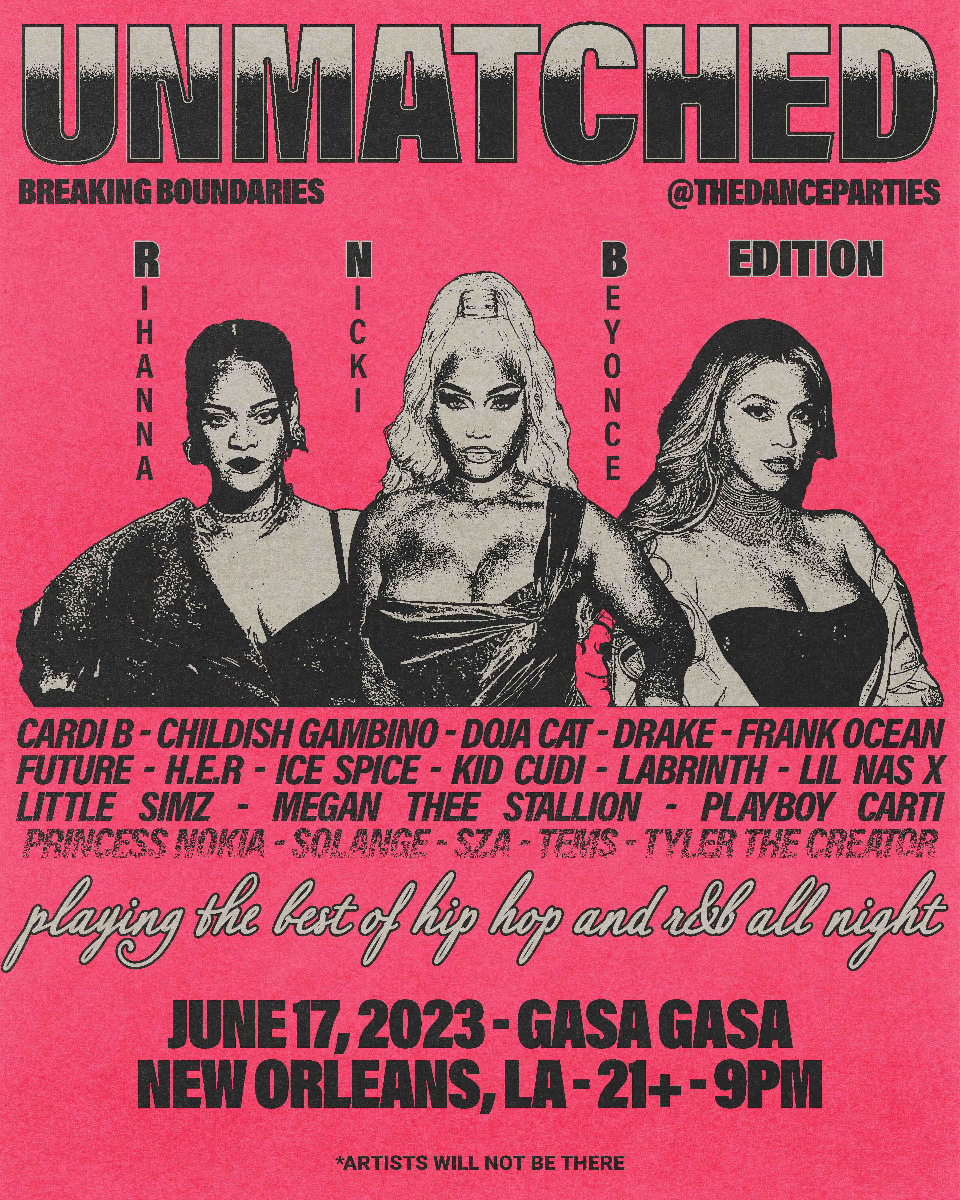 UNMATCHED
- A dance night dedicated to the very best of hip hop and R&B.
This time around, we're honoring three of the biggest names in music PERIOD -
Rihanna, Nicki, and Beyoncé
EXPERIENCE THE RNB EDITION:
Gasa Gasa - New Orleans
June 17, 2023
9PM-1AM
21+
You can't forget about the other STARS defining and defying these genres. Come out to our party to celebrate your faves all night long!!
DM requests to @thedanceparties
We'll make sure to let DJ @djkellygreen know in advance
JOIN US! TICKETS
ON SALE NOW @
www.whatthedance.com