Lizzie Dark0, Kate Brunotts, Annabel Asher, NO.AH
$12.00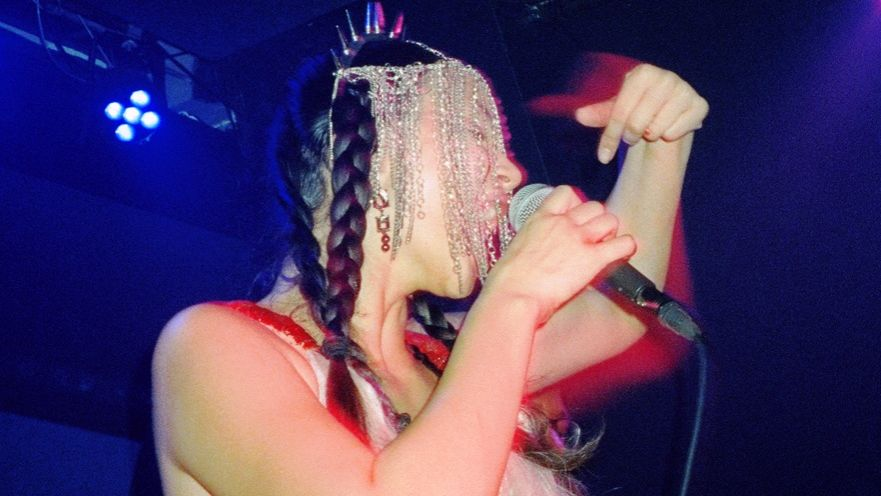 Lizzy Donohue
is a singer songwriter based in New York. The pandemic inspired her to begin sharing her own music, despite writing and playing guitar since the age of 13. Her sound is heavily inspired by 90's grunge, 2000's punk rock, as well as 60's psychedelic rock. She just released her debut EP, "Manic Pixie Dream" this past November.
Kate Brunotts
is an avant-pop music producer and artist originally from Virginia, currently settled in Brooklyn. She strives to create accessible sonic dreamscapes that challenge the bounds of music taking inspiration from alternative female voices like Grimes, FKA Twigs, and Lorde. Kate's been featured on Earmilk, CLOUT, BBC Introducing, and multiple editorial playlists including Spotify's "Fresh Finds" and Apple Music's "New In Alternative".
Annabel Asher
is a queer singer, songwriter, and performer based out of Brooklyn. Hailing from The Valley in LA, they just graduated from Wesleyan University for theater, sociology, and poetry, while also doing improv, acappella, burlesque, and live concerts. Fascinated by pop stardom, their work is curious to speak truth to power, coming-of-age, interconnectivity, romance and exploitation. Asher's music is genre-expansive, straddling the worlds of glossy electropop, grunge alt, and avant-garde. With exacting lyricism, a one-of-a-kind alto gravel, and influences ranging from neo-soul to dance-punk, Asher is a sophisticated talent and one to watch. Their influences include Amy Winehouse, Lauryn Hill, Anderson .Paak, Fiona Apple, SOPHIE, LCD Soundsystem, Lady Gaga & Frank Ocean. They will soon release of their debut indie R&B single "THE LINE" produced by MICHELLE's Charlie Kilgore.
NO.AH
is an interdisciplinary artist who's theatrical pop performances aim to conjure ultimate queer catharsis. Earth Pop.