SJS & Starting From Scratch
Get On Up Meets SJS - A Night of Strictly 90's R&B & Hip-Hop
CAD20.00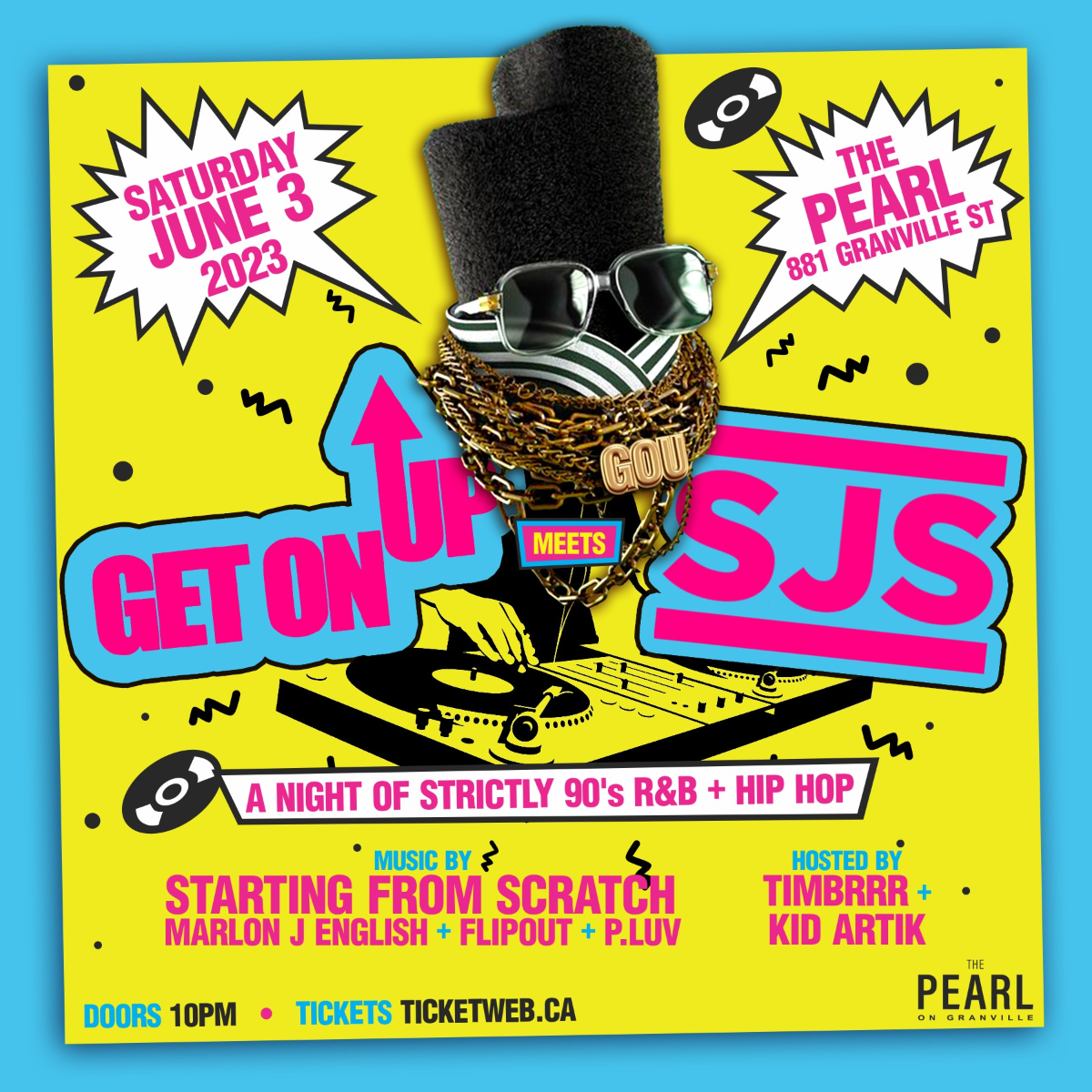 VANCOUVER…ARE YOU READY???
For the first time EVER, the 2 biggest 90's parties in the country are joining forces to bring the BIGGEST event for all you 90s R&B/Hip Hop Music Lovers out there!
From Toronto, DJ Starting From Scratch is bringing his 'Get On Up' party to Vancouver & he's teamed up with the amazing 'SJS' (Slow Jam Sundays) family, to give you the ultimate 90's experience.
Saturday June 3…"GET ON UP" meets "SJS" inside The Pearl (881 Granville) for a night of STRICTLY 90s R&B/HIP HOP !!
Music By: DJ Starting From Scratch (Toronto) ~ Marlon J English ~ Flipout ~ P.Luv
Hosted By: Timbrrr ~ Kid Artik