FITZGERALDS Presents:
BYWATER CALL
$15 - $20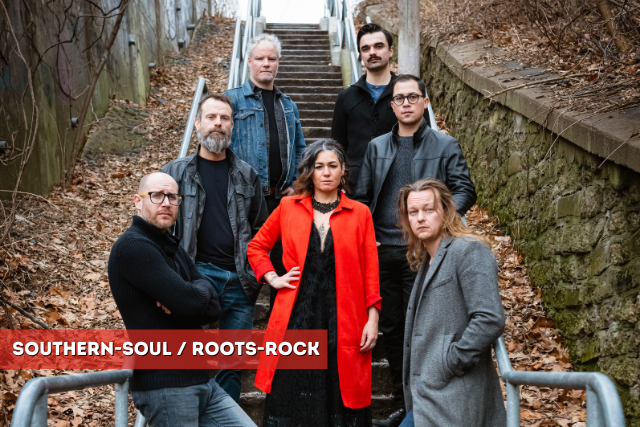 FITZGERALDS NIGHTCLUB PRESENTS:
BYWATER CALL seen HERE
$15 General Admission / Reserved Tables Available

Meghan Parnell and Dave Barnes are the driving force behind Bywater Call, a powerhouse 7-piece Southern Soul, Roots Rock band out of Toronto, Canada
Since Bywater Call was formed in 2017, they have been Maple Blues and Independent Blues Award nominated and have made waves in the Canadian Festival Circuit. The band has also had the opportunity to extensively tour Europe, including most recently in May and June of 2022, featuring a mainstage appearance at the Netherlands' premiere blues festival MOULIN BLUES. Performances there have been praised in Dutch and German media, with references to Meghan as one of the best singers in blues and roots today. They will be returning to Europe in Fall 2023.
Grab dinner before the show at BABYGOLD BARBECUE (link to restaurant website)
Or enjoy full service dining inside the club when doors open.
***PARKING***
There is rather limited street parking in the area, we recommend arriving by rideshare, bicycle, or rickshaw.
***AGE RESTRICTIONS***
21+, minors admitted with guardian