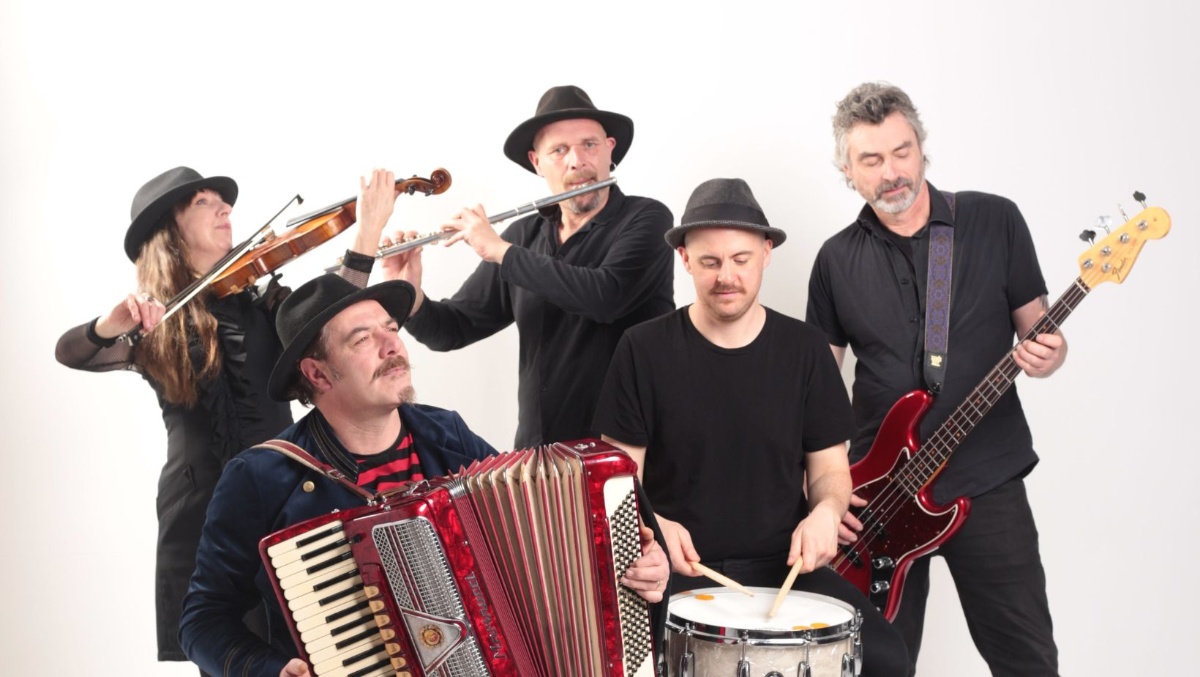 Exactly 1 year on from their last sellout gig with us here at The Barrel House Ballroom we welcome back Mad Dog Mcrea with their blend a unique mixture of folk rock, pop, gypsy jazz, bluegrass and 'shake your ass' music.

From self-penned songs of adventure, drinking, love and life, to traditional songs of gypsies, fairies, legless pirates and black flies – Mad Dog never fail to capture their audience with their infectious songs. In constant demand and having played just about every festival and two-bit, jibe-arsed dive in Christendom, Mad Dog Mcrea are, in every sense of the word, a live, band.

The famous purple happy bus is fired up and ready for action, and there's room for you – jump aboard!