FITZGERALDS Presents:
Patio Family Fun w/ LAURA DOHERTY & THE HEARTBEATS
$25 / Family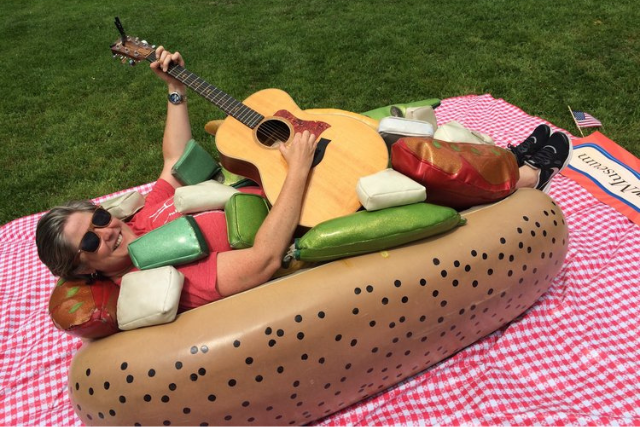 PATIO FAMILY FUN w/ LAURA DOHERTY & THE HEARTBEATS seen HERE
1 TICKET PER FAMILY ($25)


A Chicago favorite in the family music scene, Laura Doherty & the Heartbeats, acoustically rock your kid's world with breezy folk-pop tunes from Laura's multi-award winning recordings, including her latest album "High Five", full of upbeat and heartfelt songs about friendship, family and childhood. From her rollicking bluegrass inspired song "Muddy Puddles" to the blues-rock "Popcorn" tune, Laura's songs can make even the shyest wallflower wiggle across the dance floor. Doherty, along with several members of the Heartbeats, are longtime teaching artists at Chicago's legendary Old Town School of Folk Music. "Doherty writes the perfect pop song for kids, light and breezy" - Chicago Tribune
Enjoy BRUNCH FROM BABYGOLD BARBECUE beginning at 1030am
***PARKING***
There is rather limited street parking in the area, we recommend arriving by rideshare, bicycle, or rickshaw.