Lightning 100 Nashville Sunday Night
Nashville Is Dead
$15.00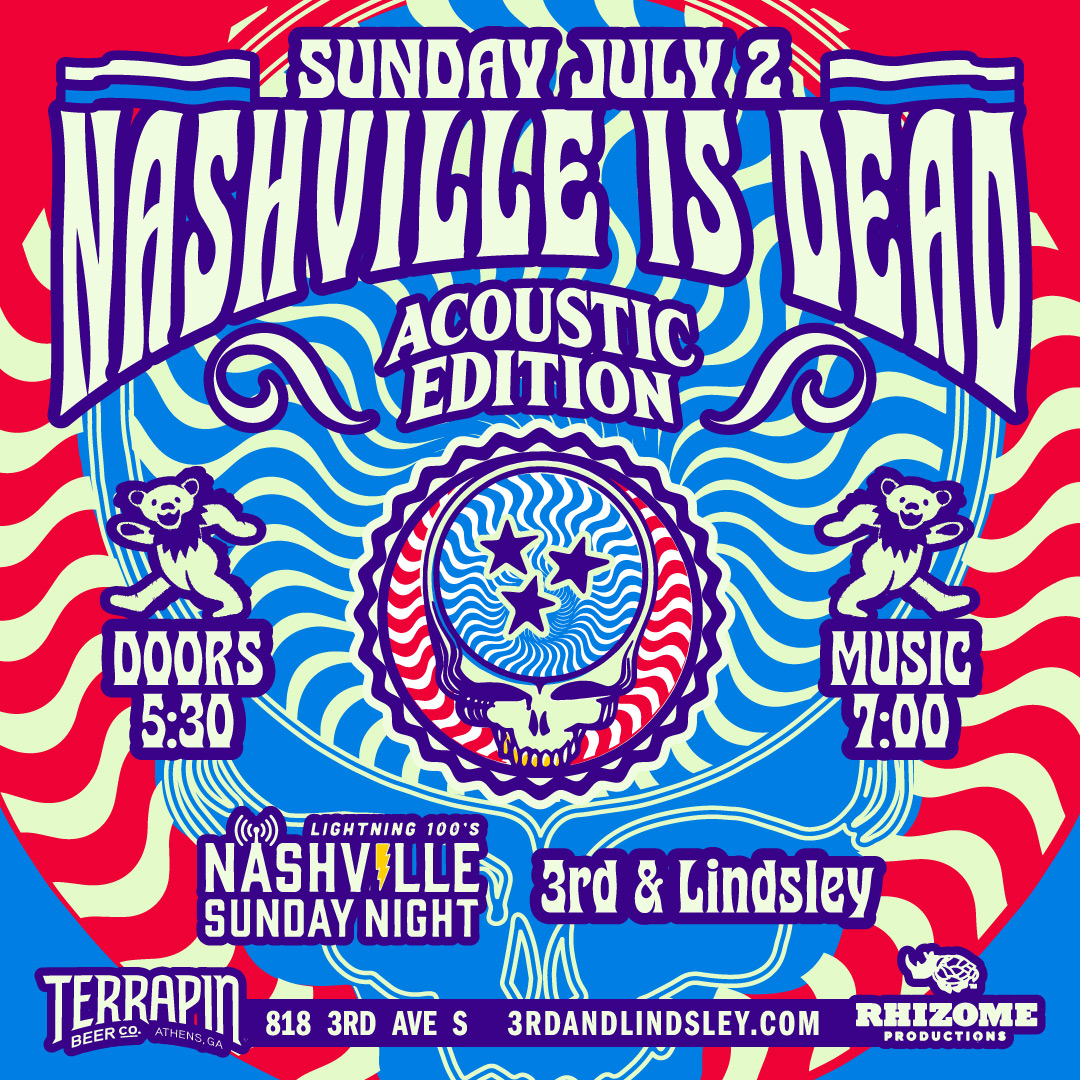 Lightning 100 Nashville Sunday Night
Nashville is Dead: A celebration of The Grateful Dead & their music is back at 3rd & Lindsley for a special Lighting 100 Nashville Sunday Night Acoustic edition. This evening of music will be stripped down channeling this great song book acoustically and will feature some of Nashville's bests.
With Nashville is Dead, we strive to create an evening of Grateful Dead music played by some of the best musicians in the city.
Those of us who have looked, know that there are deadheads everywhere, as well as musicians who may just be discovering an appreciation of listening to, and playing, the music of the Grateful Dead.
The beauty of the Grateful Dead's music is that it is for everyone – inspired by, and steeped in, love and inclusion. Just like Nashville.
Nashville is Dead is not your regular tribute band, but full of musicians from the city that are excited to pay tribute to this songbook.
To lead these nights, Mike Mizwinski (Mike Miz) hosts this gig that features a revolving cast of players. Mike has been a student of the Grateful Dead's music his entire musical life, and it shows through his writing and swells with each note he plays of a Dead tune.
Lineups and times are subject to change.
Mike Mizwinski
Jacob Groopman
Michael Borowski
John Radford
Bruce Sutton
Bruce Bouton
w/ very special guest tba