Here - After Presents:
Ron Lynch, Derek Sheen, Seth Milstein, Dewa Dorje
$25.00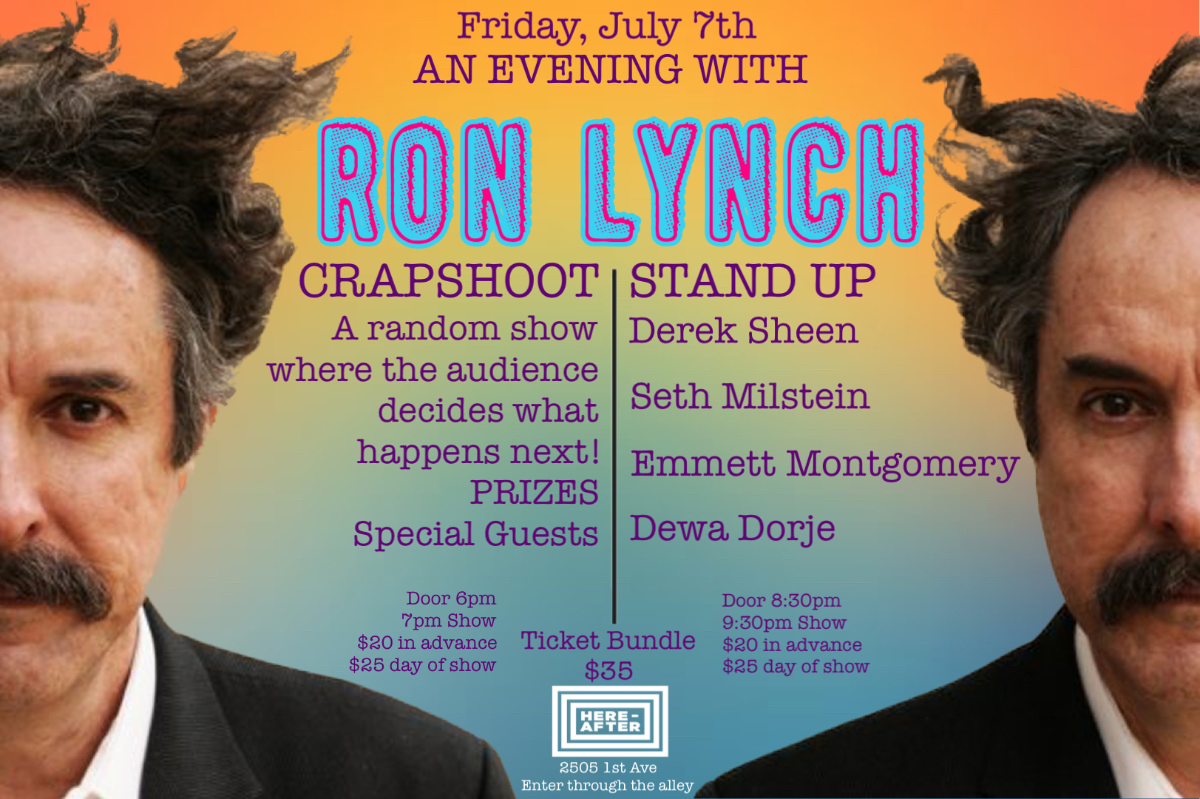 RON LYNCH has been performing comedy for over three decades, and is considered one of the forefathers of alternative comedy. Ron was part of the Boston comedy scene that spawned such comics as Steven Wright, Paula Poundstone, Bobcat Goldthwait, Marc Maron, and others featured in the documentary, "When Comedy Was King". Ron studied theater in New York, and improvisation at Second City Chicago. His credits include Corporate, Portlandia, Another Period, The Sarah Silverman Program (he played all the doctors), Conan, Andy Richter Controls the Universe, and several sitcom appearances. His voice can be heard as recurring characters on Bob's Burgers, Adventure Time, Word Girl, Dr. Katz, Tim and Eric, and the cult favorite, Home Movies, where he was Mr. Lynch.
Presently, he is the host/producer of the popular "Tomorrow!" variety show in Hollywood, now in it's fourteenth year
2 SHOW BUNDLE AVAILABLE
HERE