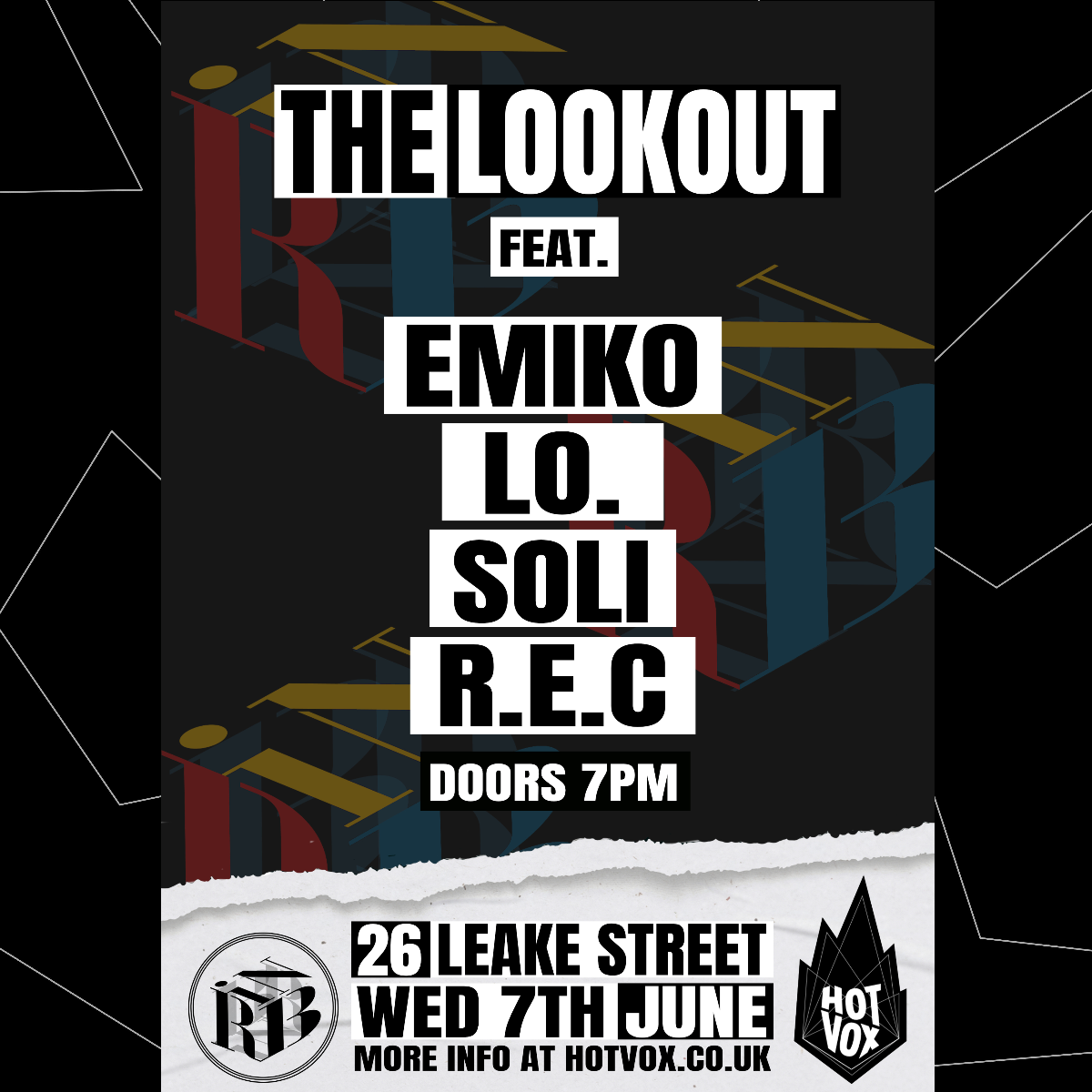 Get ready to be swept away by the soulful sounds, infectious grooves, and hypnotic rhythms at The Lookout, our monthly R&B showcase presented by Rhythm iN Britain in partnership with Hot Vox. Immerse yourself in the very best of UK R&B, Soul, Spoken Word, and Soft Hip Hop, with a lineup of up-and-coming artists who are sure to dazzle you with their raw talent and undeniable energy.
As an added bonus, don't miss out on the opportunity to tune in to Rhythm iN Britain Radio, a platform for R&B lovers and performers. Tune in for exclusive interviews with talented artists, the latest releases, and the hottest breaking acts. With Rhythm iN Britain Radio, you'll always be up-to-date with the best of UK R&B, Funk, and Disco, and be the first to discover your new favourite artist.
https://www.mixcloud.com/rhythminbritain/
Join us for an unforgettable night of live music, where you can indulge in the best that the UK music scene has to offer, and be part of the thriving community that is Rhythm iN Britain. Get your tickets now and be prepared to be blown away!

ARTISTS PLAYING

Emiko
Soli
LO.
R.E.C
AGE RESTRICTION
– THIS IS AN 14+ EVENT. ALL AUDIENCE AND BAND MEMBERS MUST BE 14 YEARS OLD OR OLDER. If audience or band members cannot produce valid I.D and/or proof of age on request the venue reserve the right to refuse entry.
ENTRY / TICKET INFO
– Entry is FREE!
Venue Address: 26 Leake Street, 7 Addington St, London SE1 7RY
Venue Website: www.26leakestreet.com/
Venue Phone: 020 3376 9998
HOT VOX Listing:
HOT VOX: https://hotvox.co.uk/

Please note - a ticket doesn't guarantee entry as entry is subject to capacity