FITZGERALDS SIDEBAR Presents
LOOSE CATTLE DUO comes to FITZGERALDS SIDEBAR
FREE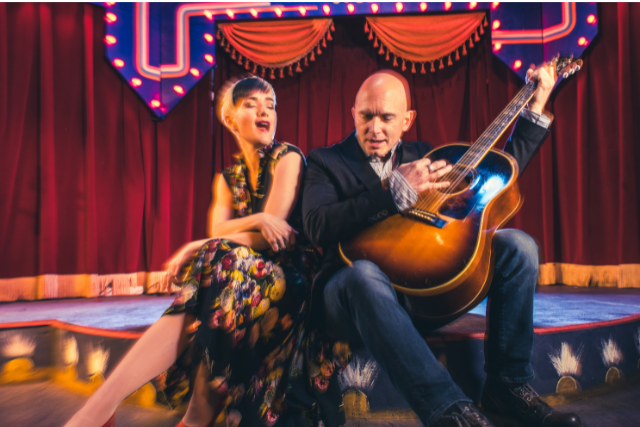 Drivers of southern backroads know those bullet-riddled yellow signs that warn wanderlust motorists about the "Loose Livestock" claiming roadways as their own. One of those signs, slightly misremembered, was the inspiration for the name LOOSE CATTLE, the five-piece roots rock outfit declared "favorite Americana cowpunks in New Orleans" by OffBeat Magazine.
Led by the double-barreled frontperson duo of
Kimberly Kaye
and
Michael Cerveris
, the band is as passionate about stampeding through wild, Southern rock barn-burners as it is ambling through their gentler, harmony-drenched folk ballads. Their rootsy, worn-in original songwriting likewise veers between wry observations of human frailty and stalwart objection to the injustices of these times.
Coming off a series of dates opening for Lucinda Williams on the heels of their recently released cover of her Louisiana classic ,Crescent City, Kaye and Cerveris bring their acoustic duo version of LOOSE CATTLE to FITZGERALDS SIDEBAR, welding their own sensibilities to a shared love of X, The Mekons, Johnny and June Carter Cash, Dolly and Porter, Neil Young, George and Tammy, John Prine, and Drive By Truckers. Their unholy marriage of blood harmonies and chiming guitar is Americana music for the people America keeps forgetting.