BrownstoneJAZZ Soul-Filled After Brunch Sunday Concerts
$35.00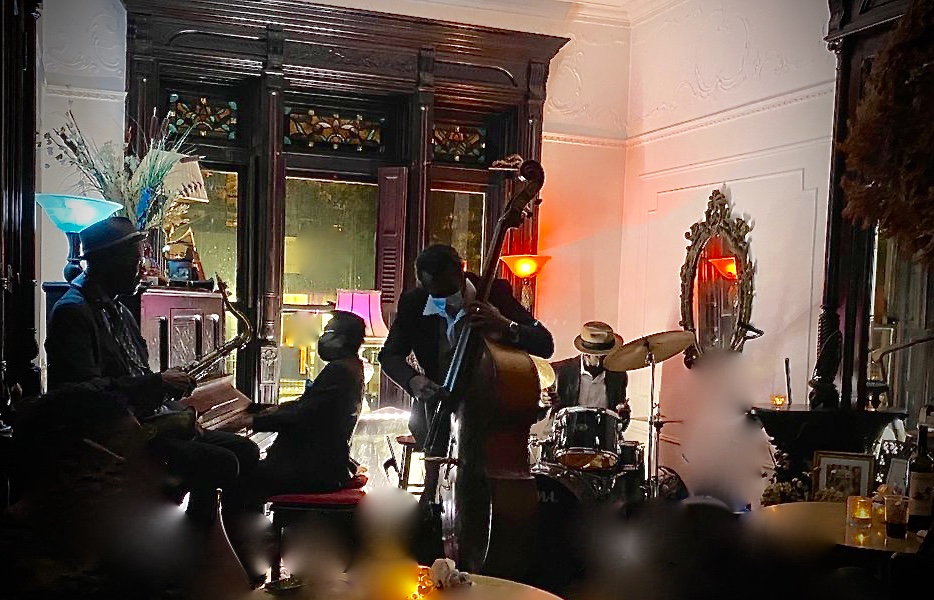 BrownstoneJAZZ up close and personal. Intimate acoustic room live concerts
SUNDAYS 4:00 PM & 6:00 PM
Experience the JazzFest in a restored 19th Century Victorian Brownstone located in Bedford Stuyvesant's Central Brooklyn Landmarked Historical Community. Where ou will feel transported back to earlier time as you walk through the doors.
BrownstoneJAZZ Ensasmbles present the best of yesteryear's jazz soldiers and today's jazz frontier musicians, swinging with the authentic jazz style. Something for everyone to enjoy
Bed Stuy, B'klyn and SugarHill, Harlem were both Jazz Hey Day Communities. When Ella Fitzgerald lyricized the song 'TAKE THE A TRAIN' connecting NYC's two jazz hubs.
BrownstoneJAZZ invites you to the magic of music with Curator Debbie McClain and M.C., Bassist Eric Lemons hosting you as you uncover this old school jazz venue to enjoy a different jazz experience. Get your ticket for our private event.
Both Eric and Debbie have been involved in the world of music entertainment for years presenting major artist. The list is long. They really know their way around the business.
FOR A LIMITED TIME:
Tables and seats are still limited. Make early purchases.

NOTES
ID REQUIRED
DRESS TO IMPRESS
NO Athletic Wear Tank Tops, T-shirts,
NO Animals
NO Shopping-bags or Backpacks in THE ROOM Limited space
BYOBB (bring your own brown bag)
WE ARE PRIVATE, AND RESERVE THE RIGHT TO BE SELECTIVE.
PLEASE BE RESPECT

#jazz, #blues, #ticketweb, #ticketmaster, #music, #concerts, #datenight #events, #livemusic, #Brooklyn, #NYC, #Harlem