General Manager's Breakfast
CAD0.00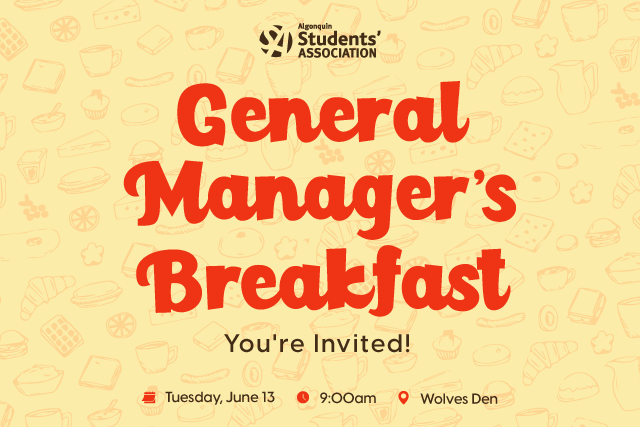 Save the date – you're invited to the General Manager's Breakfast!
Join us at the Wolves Den at 9:00am on Tuesday, June 13, for a sit-down breakfast with great food and great company. Come start your day with a delicious meal and socialize with your colleagues – and get to know the growing team!

If you have any other dietary needs please fill out the survey.