Catalyst by Rising Appalachia: Lions Mane - Ambassador 2-Day Workshops + Concerts Pass
$300.00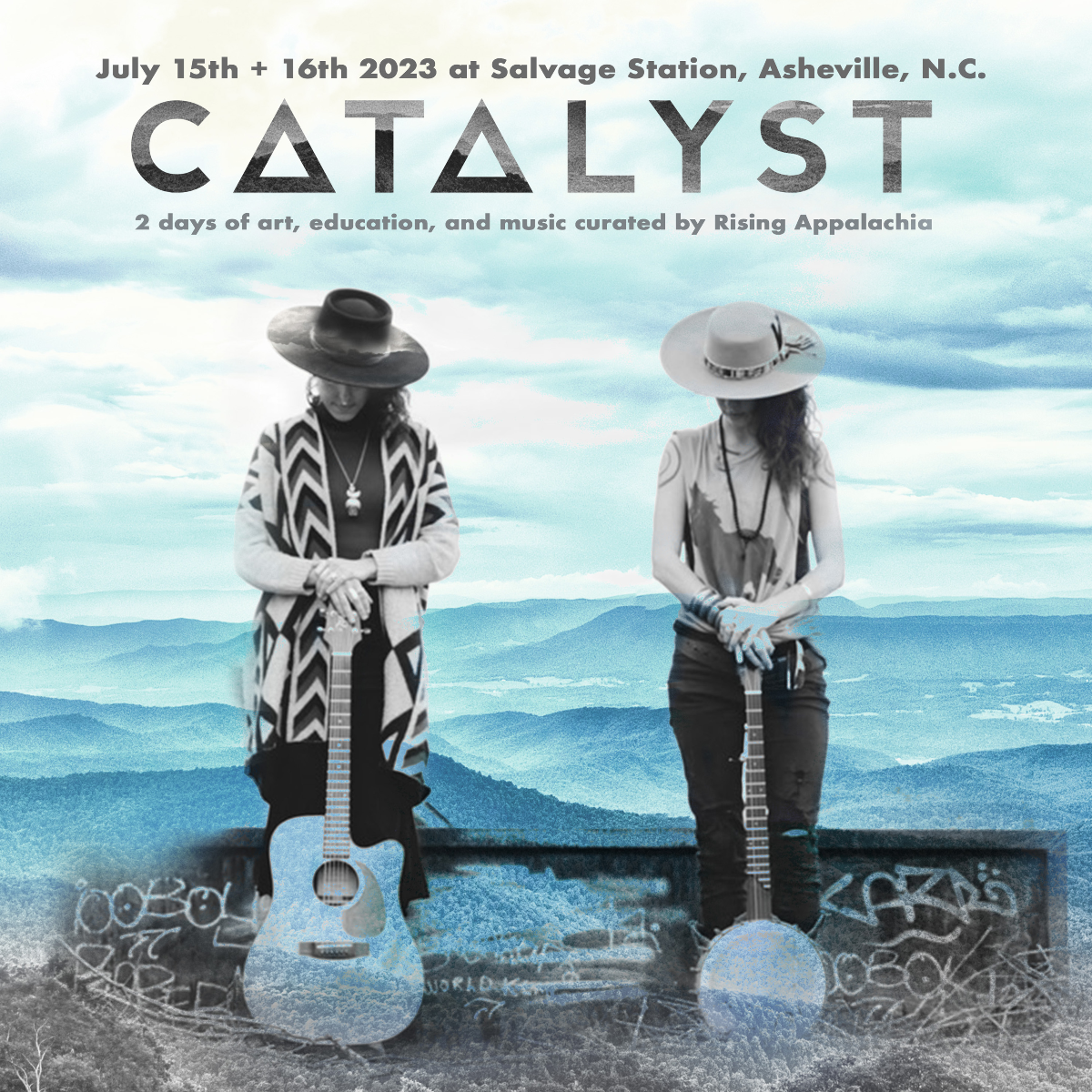 A note from Rising Appalachia:

COME participate in Rising Appalachia's FIRST EVER annual music art and education festival!! Many years in the making, we have intended to design and bring forth an event that features brilliant minds of our times, storytellers, and workshops. local food and crafts, radical herbalism, and a plethora of our favorite bands, djs, and local musicians!
We present to you CATALYST: A two-day music festival at the Salvage Station in Asheville NC, hosted and curated by sisters Leah and Chloe and their entire Rising Appalachia crew.
The gathering will include 2 afternoons of workshops including yoga and movement, urban foraging, herbalism, mural art, a speaker series, and a robust lineup of some of our favorite musicians in the industry each night. PLUS local crafts and merchandise, homemade wares, a vintage clothing shop, special boutique food and beverages, local nonprofits, and a curated afterparty.
Rising Appalachia will play 2 distinct headlining sets, plus many more bands and speakers will perform, including Dirtwire, Valerie June, Sierra Hollister, art by Indigenous Wall Project, and MORE!
Having toured 15 years internationally and participated in similar gatherings of all sizes around the world, Rising Appalachia is honored to debut this exciting concept (Catalyst) in the Asheville area, and root down into local bridge building and art making ethos.
Lions Mane - Ambassador 2-Day Workshops + Concerts Pass
Ticket Price: $300.00
Lion's Mane - Ambassador 2-Day Workshops + Concerts Pass: A full 2-day event pass, includes access to ALL concerts and ALL workshops. You are our ballast and our ambassadors! By participating in helping get this whole new grassroots concept off the ground, you are supporting workshops, live music, and speaker events, and helping bring a lineup of local and nationally leading educators to the area.

Saturday: Rising Appalachia, Dirtwire, The Reminders, Branden Lewis of the Preservation Hall Jazz Band, and Castanea
Sunday: Rising Appalachia, Valerie June, Starling Arrow, DJ Malinalli

**Children under the age of 7 are free.