Star Shaped Club & Shiiine On Presents
Shiiine On & Star Shaped Blur Boat Party - Sunday
GBP22.00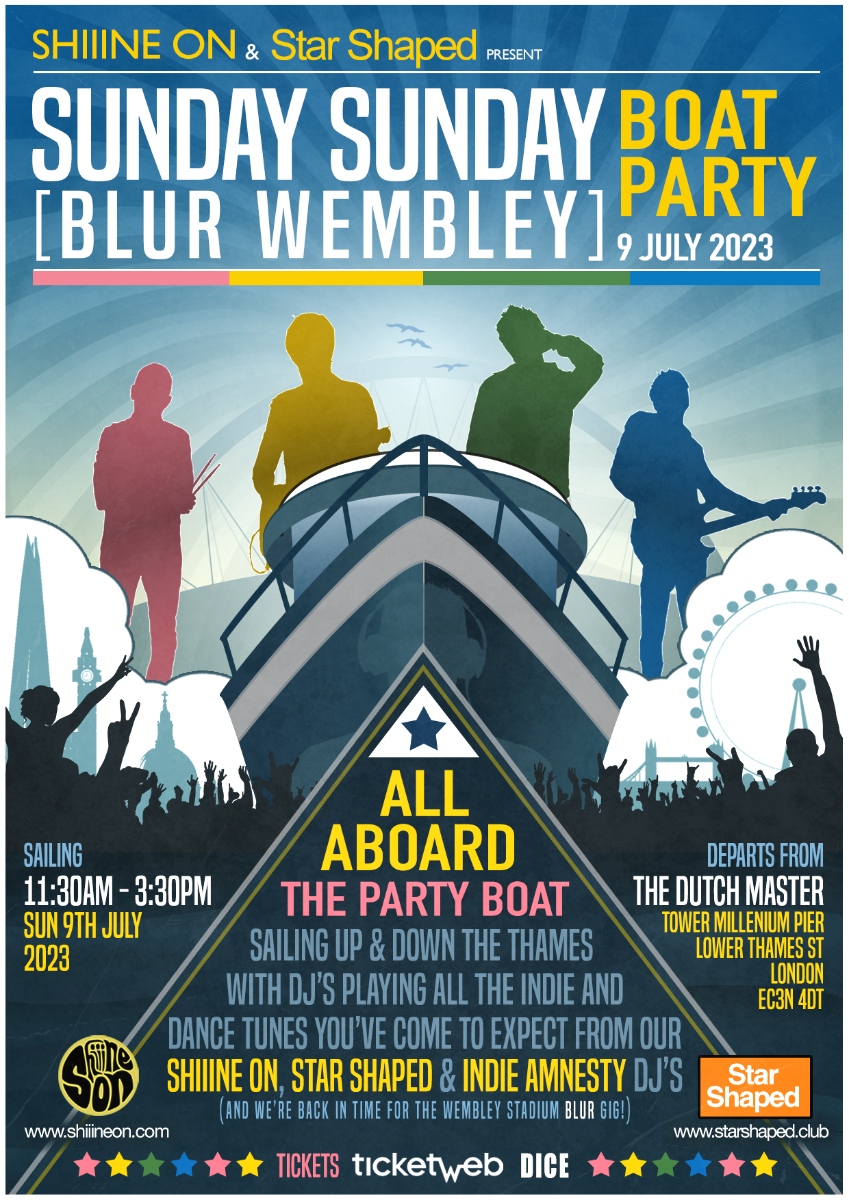 Legendary music events purveyors Shiiine On and Star Shaped join forces once again to present a Blur Pre-Gig Thames Party Boat!

We're also gonna be joined by the amazing Indie Amnesty guys too!

Blur at Wembley seems a good time to bring the ONE LOVE Boat party back.

Join us as we sail from Tower Bridge Pier on a 3-level boat down the Thames, catching all those iconic landmarks all soundtracked by live DJ's playing Indie, Britpop, 60's, Northern Soul, Shoegaze and all the other classics you've come to expect from Shiiine On & Star Shaped Events.

We sail at 11.30am and will be fully docked by 3:30pm leaving plenty of time to get to Wembley.

Capacity is limited, so fully expect this to be a sell-out so don't hang about!