Long Live Taylor: 'Speak Now' Listening ParTAY and Dance Night
$20.00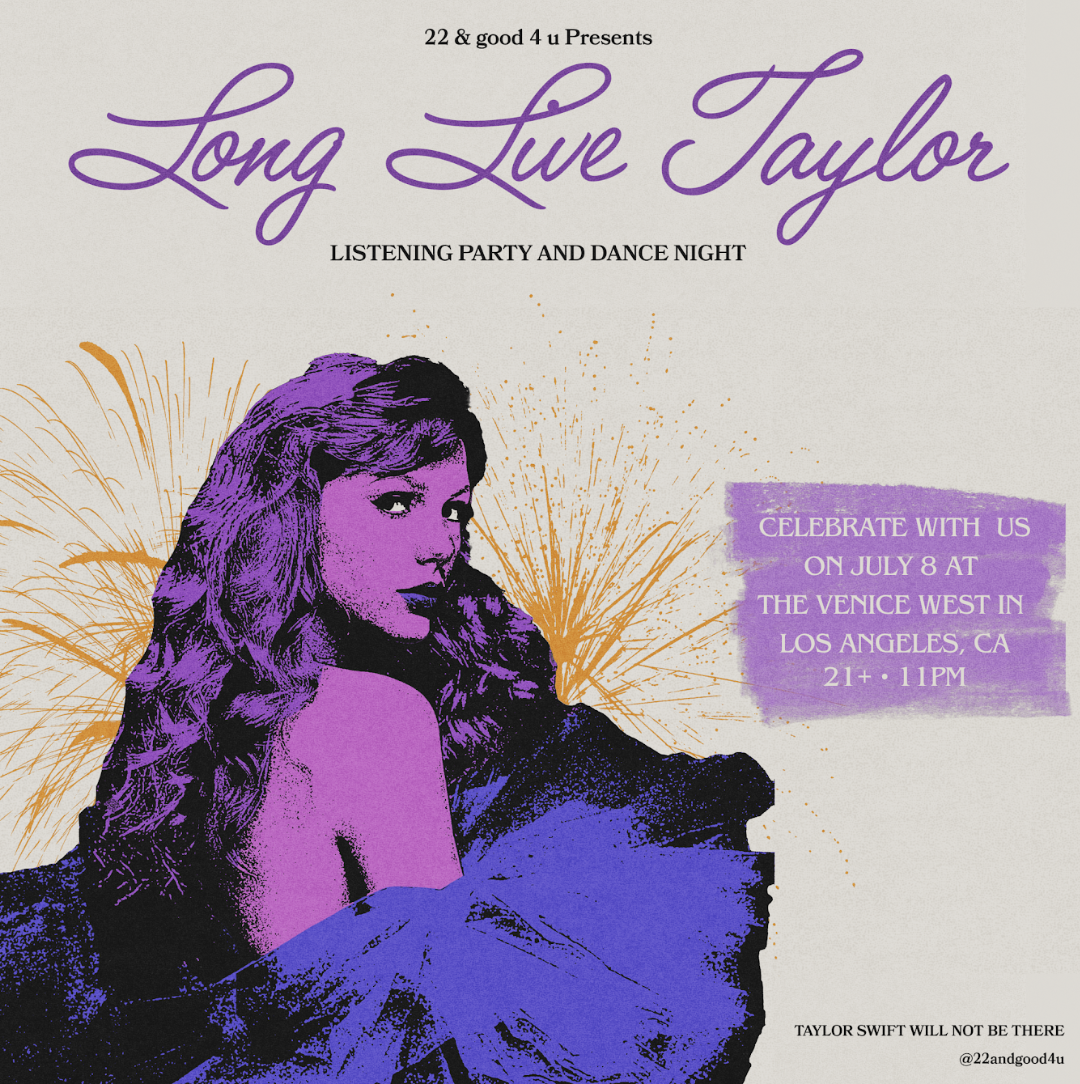 Next chapter... Join us to celebrate Taylor's Version of Speak Now!
WE'RE ENCHANTED TO MEET YOU AT:
The Venice West - Los Angeles
Saturday, July 8
11PM
21+
DROP EVERYTHING NOW / BUY TICKETS
The story of us is just beginning! We can't wait to spend time this July with our besties
Our dance party is for the gals, guys, and Swifties in between to share in their love of the one and only songwriter.
Find all our events at
22andgood4u.com