Cart & Horses Presents
KILLSOUND metal Fest II
GBP7.00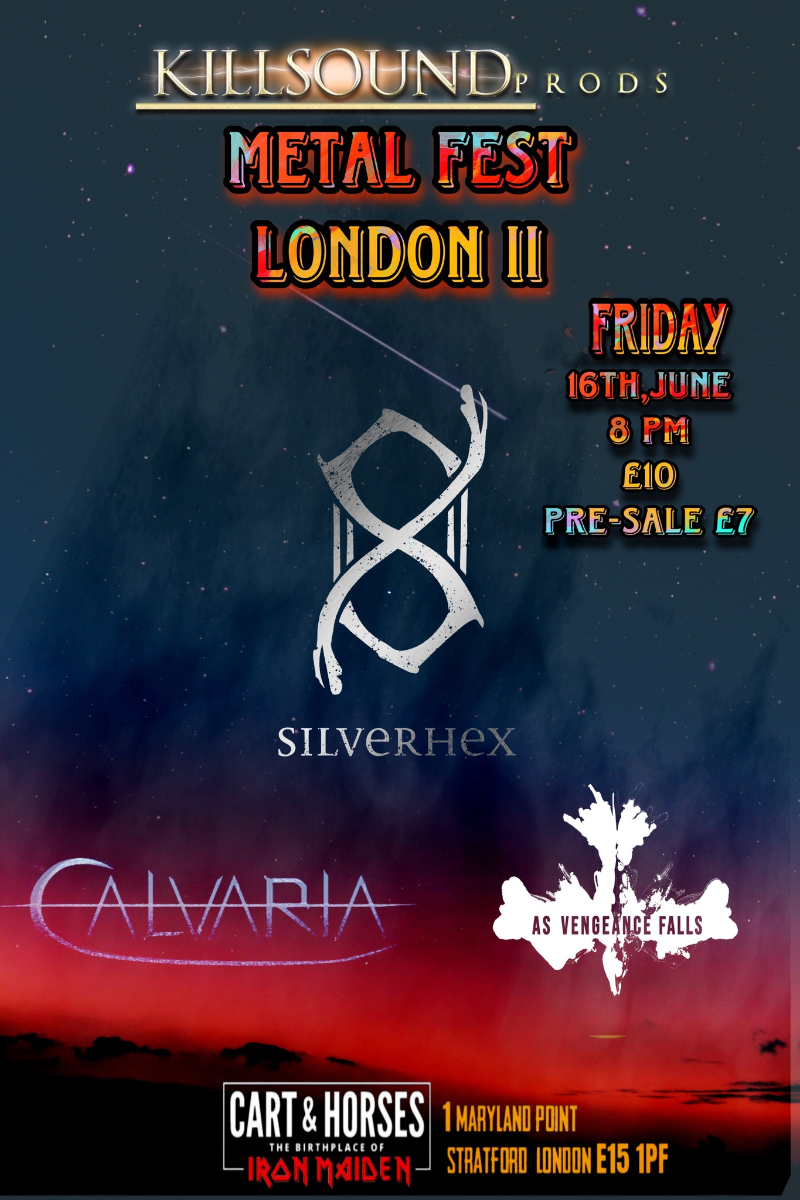 .
KILLSOUND metal
Fest II LONDON
Silverhex
Spanning from London to Colombia, Hertfordshire to bulgaria, and formed in 2019, Silverhex set out to create music the way they believe it should be; Evocative, powerful and ultimately fun. Combining elements of metalcore and nu metal with a melodic punk edged sound and massive stadium rock vocals, Silverhex took inspiration from bands like Killswitch Engage, In This Moment, Pantera and In Flames to forge a sound of pure energy and atmosphere with powerful cathartic lyrics
As vengeance falls
Formed in December 2020 from the ashes of A Nightmare Upon Us, As Vengeance Falls (formerly Twelve Year Horizon) are a Metalcore Band from the South of the UK.
For fans of BFMV, Trivium, Avenged Sevenfold, Funeral For a Friend, A Day To Remember etc. As Vengeance Falls bring heavy hitting riffs, soaring vocals, and pulsing rhythms to bear in dynamic stage shows.
The debut EP "The Burning Ambition" was released in 2022.
The debut video for the track "Breaking Barriers" was released in July 2022
New music being released in 2023.
Calvaria
Metal band from Milton Keynes